Comfortlux 5 Point Ultra Massage System
Why not have the huge benefits of adding a Comfortlux 5 Point Ultra Massage System! While we do not pretend this will completely cure your condition, it will go a long way towards relieving the symptoms, aches and pains you get from these conditions.
Whether it's a niggling muscle problem, a stiff neck problem, a lower back problem or just want to relax a stiff back after a hard day's work. The 5 Point Ultra Massage System Mattress could be the answer for you.
Contact our sales team for further information.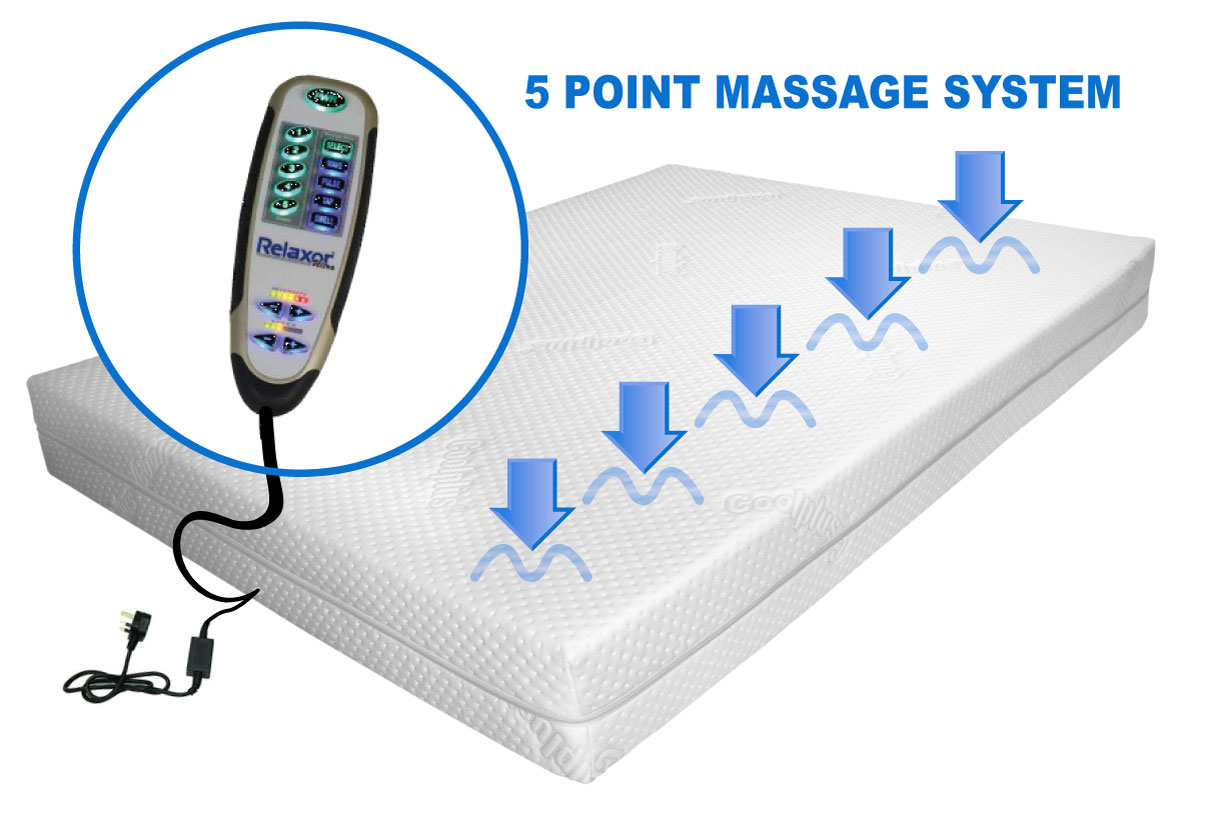 Comfortlux Mattresses with 5 Point Ultra Massage System can be manufactured so that you chose where you require the system to be situated. On the Left, On the Right, in the middle or On the Left & On the Right of your chosen mattress.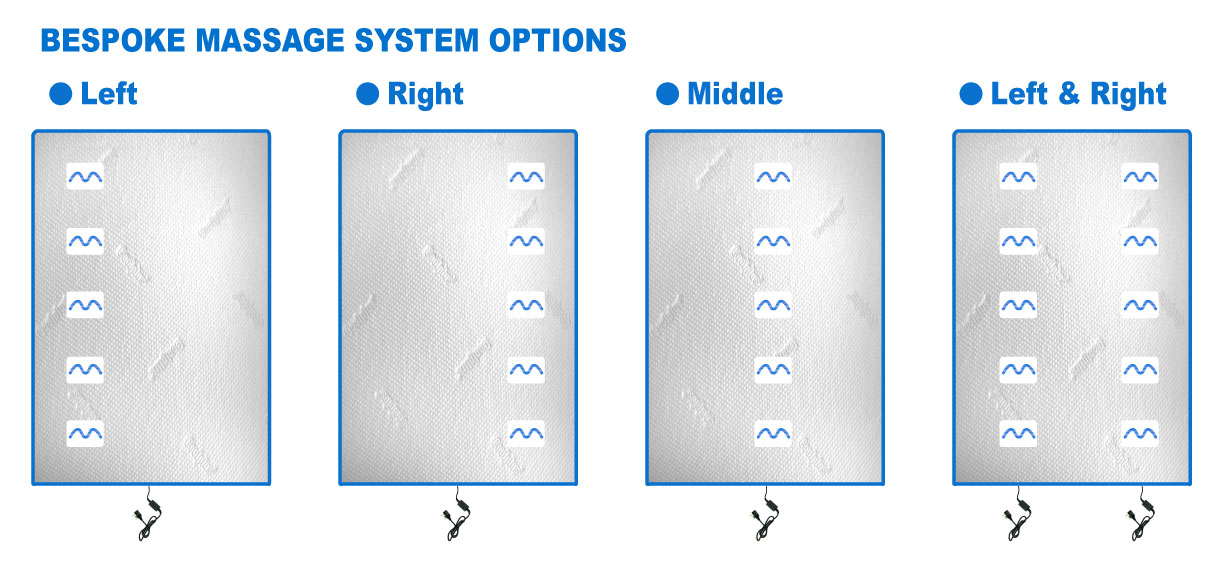 Multi- Functional 5 Point Ultra Massage System Functions.
Select single or multi zone massage points
Select various massage configurations
Wave - massage moves up and down the mattress in wave like action.
Pulse - massage turns on and off providing pulse action
Tap - massage rapidly turns on and off at high intensity providing tapping action.
Swell – massage cycle from minimum to maximum intensity providing swelling action.
Multi- Zones for Upper back, lower back, hip region, thigh region, calf region.
Increase and decrease intensity.
Increase and decrease speed.
Choose your Comfortlux mattress, Choose where you want your 5 Point Ultra Massage System.
Contact us for further details.
Tel 0117 9414035
Email info@comfortlux.co.uk