Upholstered Headboards
Not only can an upholstered headboard add a new look to your bedroom, but it can also support your bed or you if you sit up in bed. If you don't have a headboard, you might notice how your pillow falls between your wall and mattress; a headboard will allow your pillow to stay where you put it.
An upholstered headboard can also create a cosy ambience, and the upholstered factor makes it easier to clean.
Our collection of upholstered headboards consists of distinct designs with the choice of over 30 luxury fabric colours, which means you can match your bed frame. We have a wide array of upholstered headboards including floor standing headboards and struts headboards.
All our headboards are priced very competitively, high-quality and manufactured in the UK at our factory, where we use the best quality materials. Browse through our collection of upholstered headboards and revamp your bedroom with the latest headboard.
Bring your headboard into the 21st century by investing in the new sleep technology. With over 30+ years' experience, our team will be able to answer any questions you might have about our products. Feel free to get in contact with Comfortlux for all of your enquiries today.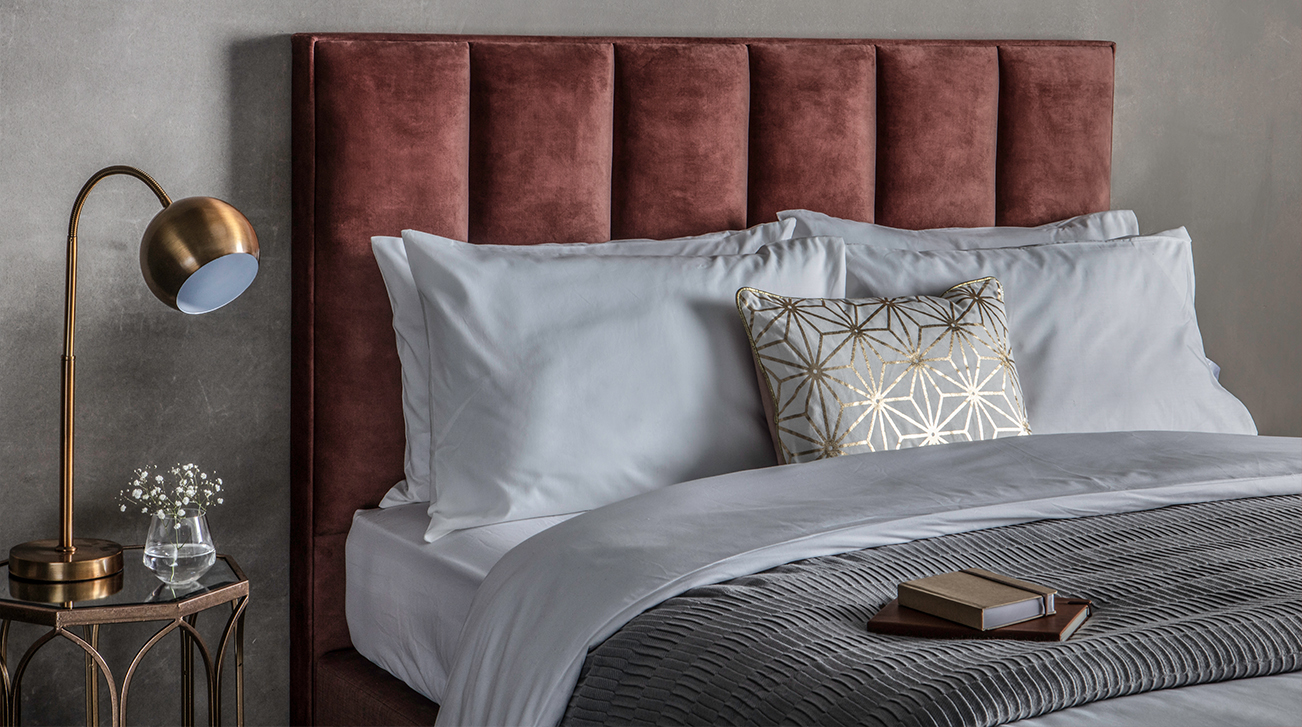 ---
Refine Search
---